Speaking & Workshops
Based on my 4 books, 11 years of starting and running businesses and thousands of hours of speaking, mentoring and training, I have crafted a number of talks and workshops.
Hallmarks of my speaking & workshops:
High energy
Relatable, humorous storytelling
Immediately actionable outcomes
Straight-talking
Enquire Now >
My talks come from three core areas
Building a first-to-market business in emerging media was a baptism of fire in innovation for me. This talk ignites an entrepreneurial spark in teams, giving them the framework and mindset to break the mould.
02
Organisation
Encompassing my biggest insights from my bestselling book Get Remarkably Organised, this talk shifts groups from reactive to proactive mode and enables them to step into the driving seat of their lives and careers.
This (and not time management!) is the key to achieving what we want with as much ease and flow as possible. In this talk, I cover the fundamentals of effective energy management and how to create a personal energy management plan.
"Refreshingly real – the complete package of a modern day thought leader."
"Lights up a room, walks her walk and talks her talk. Real life, practical examples that can be integrated immediately."
"Lorraine makes the complex and untouchable feel very real and possible. Through sharing her own personal and relatable stories, Lorraine breaks down the small and large challenges of our lives and turns them into moments of possibility and achievement. She is a real force in providing inspiration and in driving change."
Enquire About My
Speaking Topics
If you would like to know more about my speaking topics, hiring me to speak at an upcoming event or training for your team, enquire below.
Enquire Now >
"Lorraine has an enthusiastic and clear presentation with a valuable message for most people that struggle to organise their time or more importantly, how to prioritise their time each and every week. Lorraine understands that being in control of your week means you can maximise your productivity and have less stress, have more quality time off and make more money."
"The tips and tricks that Lorraine shared have been easy to integrate into our professional and personal lives and a hot favourite has been the tip around weekly planning which, for some, has been a game changer."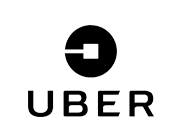 "The team was extremely engaged and the 'a ha' moments were plenty! It's both encouraging and rewarding to see the increased clarity and productivity the team took away, and how they continue to encourage each other."